On Friday, Mumbai Cyber Police filed an  FIR against All India Bakchod(AIB) for trolling our Prime Minister Narendra Modi. They have marked under section 500( defamation) of IPC and 67 IT act( Punishment for publishing or transmitting obscene material in electronic form) taken at Cyber Police station at Bandra- Kurla complex.
The picture went viral on Social media.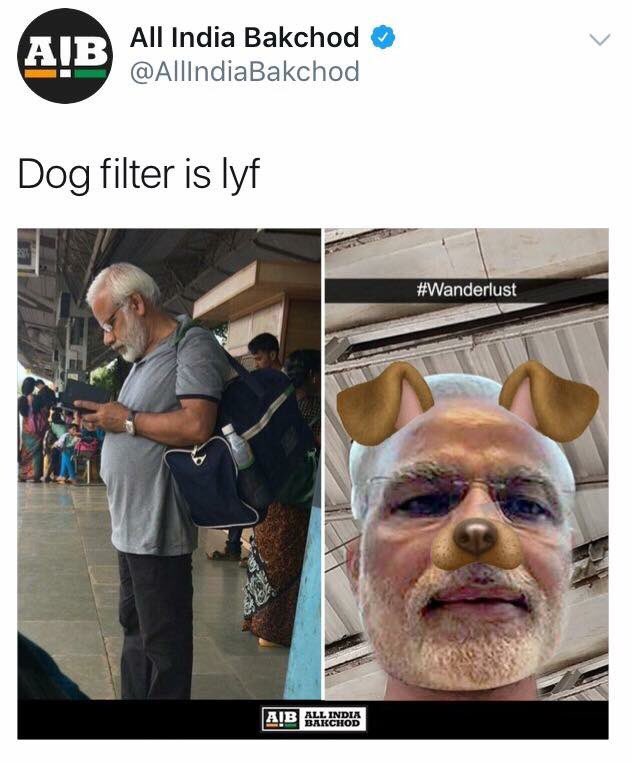 They trolled Narendra Modi on twitter with the dog filter on snap chat along with the caption #Wanderlust due to the frequent visits in foreign. However, due to the BJP supporters firing on them, AIB deleted the tweet from the page. While on the other AIB was being tolled for deleting the tweet on twitter.
Currently Cyber police investigation department is seeking Twitters help to retrieve the picture that the group uploaded because the group deleted the tweet due to the comments that they received. Some agree with the FIR that has been filed and they want a strict action to be taken against them but there are a few who disagree saying why aren't they taking action many other cases that happened on Twitter,'when they know how to highlight this particular issue'.